Carol Paciolla
NYS Licensed Real Estate Associate Broker
Cell/Text: 518-332-3279
Office: 518-588-5141
Fax: 1-888-587-3696
CarolPaciolla@hotmail.com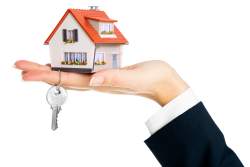 I have been working in the real business for nearly 20 years. I reside in Fulton County with my family. I am very hard working, honest & dependable and will move heaven and earth to satisfy my customers and clients. I have many years of experience and will work diligently to make buying or selling a home, land or business a pleasurable experience. I always put my customers and clients first. Let my experience guide you. I promise to be there every step of way with you. Let it be my honor to represent you in your new home purchase or the sale of your existing home. I personally own a camp in Caroga Lake, and I take great pride in specializing with people buying or selling anything in the Caroga Lake area, Pecks Lake, Sacandaga Lake etc..., there are many different things that people need to take into consideration with Lake Homes or Camps when it comes to deeded lake rights, assumed rights, financing etc... So if your looking to buy or sell in any area, but especially a lake area, please give me the opportunity to meet with you and represent you in your wants or needs. I am happy and proud to serve anyone looking to buy or sell in Fulton, Montgomery, Saratoga, Schenectady, or Schoharie County. Please do not hesitate to contact me today if I can be of any assistance to you.
In what little free time I have, I do sincerely love spending time at my camp in Caroga Lake with my family & friends. Life is too short, I try not to take for granted any moment that we have and love to just enjoy the peace and quiet and lake serenity.