Junell Pasquarelli
NYS Licensed Real Estate Broker
Office/Cell/Text: 518-588-5141
Fax: 1-888-587-3696
JunellRealty@yahoo.com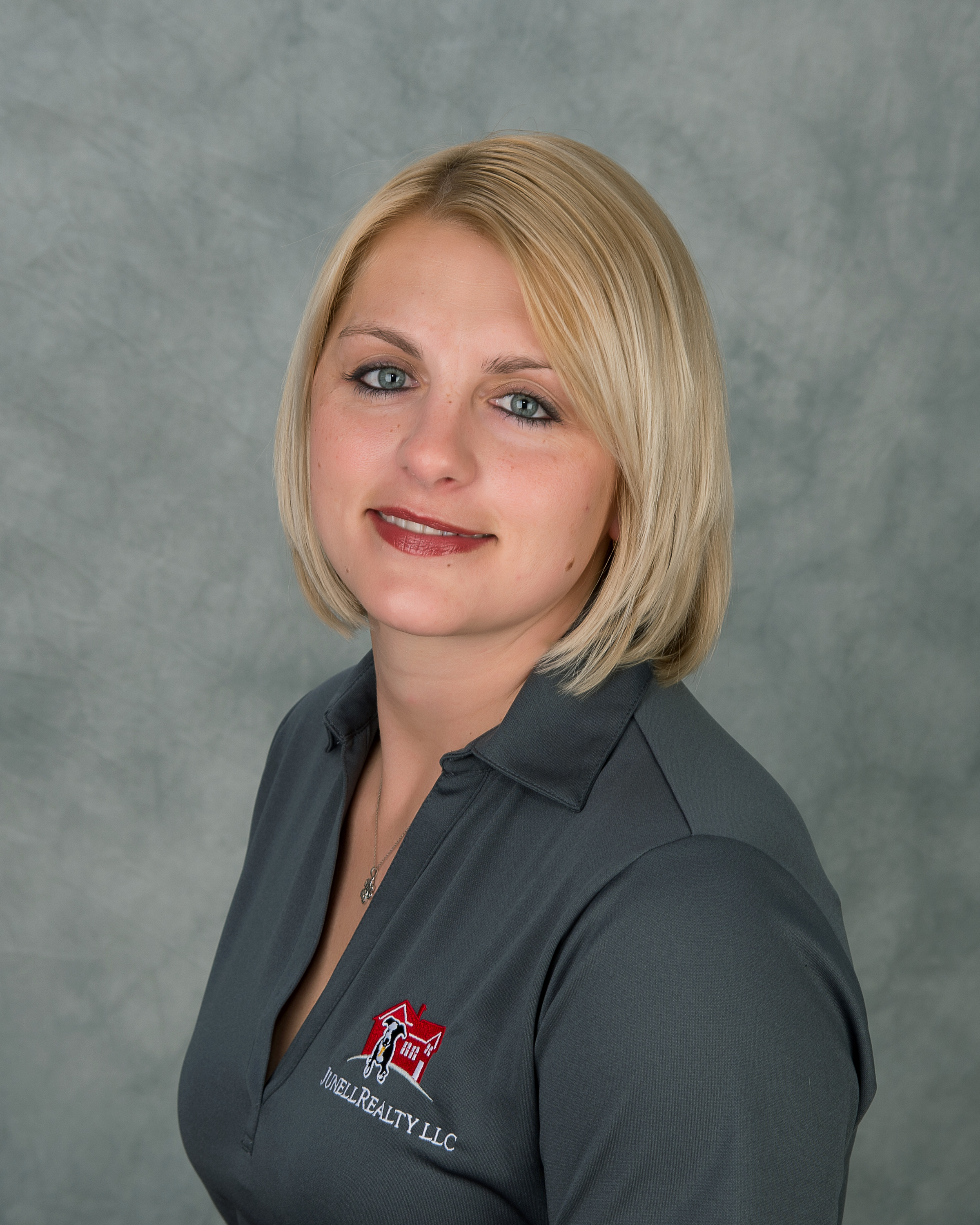 I have been working in the real estate industry for nearly 20 years. I started off in the business as a Real Estate Paralegal, then I moved into Commercial Real Estate Development and now I am a Real Estate Broker proudly operating Junell Realty LLC. I grew up in Montgomery County and moved to Fulton County where I now reside with my husband, Thomas Pasquarelli Jr. I have always been very driven and have had high expectations with a tireless work ethic, which I learned from my wonderful parents, Deborah & Charles Gray. I am down to earth, have a great sense of humor, but also I am a straight shooter and to the point. I believe that communication, honesty and knowledge are the most important things in this business and even in our lives. I believe in building a relationship with my customers and clients.
Communication: You want and need to know what is going on with your home as it affects your entire life, your finances and your family. I pride myself with saying that I am always trying to make sure my customers and clients are informed and if I do not have the answers for them, I will work tirelessly to get them.
Honesty: I believe being honest is the only way to do business or function in life. I will always tell you or anyone that I am working with what you need to hear, NOT what you want to hear, so you can make the best decision possible for yourself or your family. What is a big deal to one person is not to another. So it really is about letting you decide what is best for you and what you feel comfortable with.
Knowledge: Everyday I learn something new, everyday I keep my eyes and ears open so I can learn something and I take the time to research new financing products, vendors, contractors, etc.. to help the people I am working with. If you cannot get a home, land or business financed, then chances are it will never be sold. Knowing as many financing options as possible is beyond valuable in this business. It is so important to keep an open mind and to always look into new resources we may have to offer to help someone.
Personal Belief: I believe if you always do the right thing for the right reason success will always follow. I have a huge heart for this business and I put my entire heart and soul into each and every transaction that I am a part of, as such, I have been very blessed and successful and have built up a wonderful name and reputation, which I am beyond proud of and happy that my parents raised me to be the person I am today.
I am happy to work for a buyer or seller that is in need of any real estate service. 2017 has proven to be a Seller's Market with inventory down and demand high, making the average house worth about $10,000 to $20,000.00 more than it was worth last year. The housing market has remained strong and appears it should remain that way. I will give any buyer or seller 200%, so please feel free to give me a call if I can assist you with buying or selling any residential property, commercial property or even vacant land. I am happy to serve: Fulton, Montgomery, Saratoga, Schenectady, Schoharie, Albany & Rensselaer Counties.
Personal Side: I absolutely love animals and wish I could save them all in some way. I own 2 dogs, 2 kitties & 2 horses, they are my kids. They make me smile and laugh on my worst days and just show unconditional love. Animals do NOT have voices and in the busy & sometimes cruel world we are all living in, so many are in needs of loving homes. I ask everyone to PLEASE open your HEART, open your DOOR and give a pet in need a loving home. Like many children, they are sweet, innocent and loving, but just need a chance and need a loving human to make the journey. Also, I am a very proud supporter of our Veterans. Thank you to all of you that are or have served or have had or have a family member serving in our military. Thank you for all the sacrifices you make that so many people forget about or overlook. My family and I support & appreciate you!